U2 -Elevation Tour -11/08/2001 -Manchester -Angleterre -M.E.N. Arena #1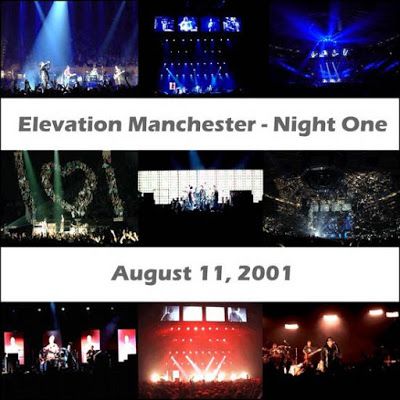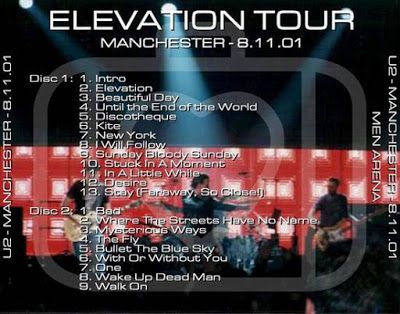 Setlist
Elevation
Beautiful Day
Until the End of the World
Discothèque / Staring at the Sun
Kite
New York
I Will Follow
Sunday Bloody Sunday
In My Life / Stuck In A Moment You Can't Get Out Of
In a Little While
Desire
Stay (Faraway, So Close!)
Bad / 40
Where the Streets Have No Name
Mysterious Ways
The Fly

Bullet the Blue Sky
With or Without You / Love Will Tear Us Apart
One
Wake Up Dead Man
Walk On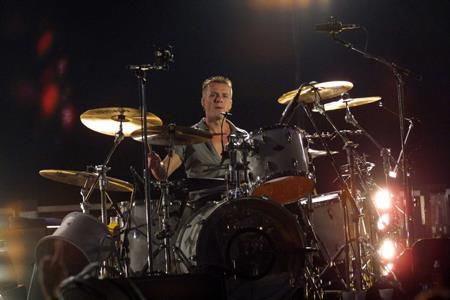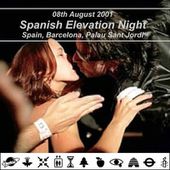 U2 -Elevation Tour -08/08/2001 -Barcelone -Espagne -Palau Sant Jordi - U2 BLOG
C'est l'anniversaire d'Edge et Party Girl fait une apparition rare sur le Elevation Tour. Spanish Eyes est joué pour la première fois depuis le 14 mai 1992 et pour la deuxième fois depuis la fin de
http://www.guytou87.com/2020/05/u2-elevation-tour-08/08/2001-barcelone-espagne-palau-sant-jordi.html
U2 -Elevation Tour -06/08/2001 -Anvers Belgique - Sportpaleis #2 - U2 BLOG
We Love You : chanson inédite qui a été joué avant One U2 - 2001.08.06 - Antwerp, Belgium (Edge's Side) - Discothèque / Devil Inside (snippet) / Love To Love You Baby (snippet) / Staring At Th...
http://www.guytou87.com/2017/08/u2-elevation-tour-sportpaleis-belgique-06-08-2001.html
U2 -Elevation Tour -05/08/2001 -Anvers -Belgique -Sportpaleis #1 - U2 BLOG
U2 playing Stay (Faraway, So Close!) live at Antwerp, 2001-08-05, with Two Shots Of Happy, One Shot Of Sad snippets. Setlist Elevation Beautiful Day Until the End of the World New Year's Day Kite ...
http://www.guytou87.com/2019/08/u2-elevation-tour-05/08/2001-anvers-belgique-sportpaleis.html