U2 -Vertigo Tour -02/07/2005 -Vienne -Autriche -Ernst Happel Stadion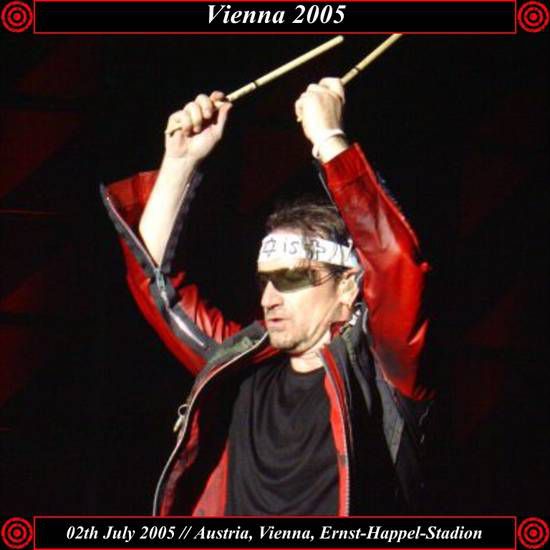 The Electric Co. : extraits de Bullet With Butterfly Wings des Smashing Pumpkins et de I Can See For Miles des Who. • Extrait de Sgt. Pepper's Lonely Hearts Club Band à la fin de Beautiful Day. • Extrait de The Hands That Built America et de When Johnny Comes Marching Home à la fin de Bullet The Blue Sky. • Extrait de Walk On à la fin de Running To Stand Still.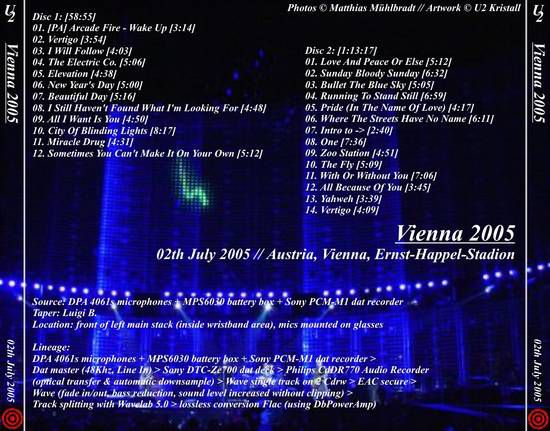 Setlist
Vertigo
I Will Follow
The Electric Co.
Elevation
New Year's Day
Beautiful Day
I Still Haven't Found What I'm Looking For
All I Want Is You
City Of Blinding Lights
Miracle Drug
Sometimes You Can't Make It On Your Own
Love And Peace Or Else
Sunday Bloody Sunday
Bullet The Blue Sky
Running To Stand Still
Pride (In The Name Of Love)
Where The Streets Have No Name
One

Zoo Station
The Fly
With Or Without You
All Because Of You
Yahweh
Vertigo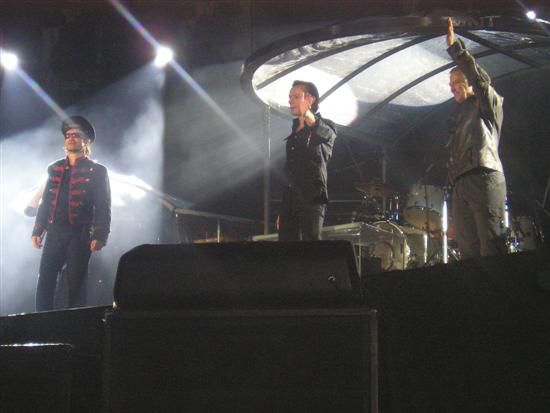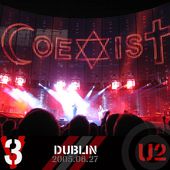 U2 -Vertigo Tour -27/06/2005 -Dublin -Irlande - Croke Park #3 - U2 BLOG
Gloria, An Cat Dubh, Into The Heart et Bad sont joués pour la seule fois sur la scène européenne du Vertigo Tour. Dernière performance d'An Cat Dubh et Into The Heart. This rare video was filme...
http://www.guytou87.com/2020/02/u2-vertigo-tour-27/06/2005-dublin-irlande-croke-park-3.html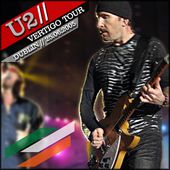 U2 -Vertigo Tour -25/06/2005 -Dublin -Irlande - Croke Park #2 - U2 BLOG
Une fille est montée sur scène pendant All I Want Is You pour danser avec Bono. * Un jeune homme est monté sur scène pour jouer de la guitare sur Party Girl. Setlist Vertigo Out Of Control The ...
http://www.guytou87.com/2020/01/u2-vertigo-tour-25/06/2005-dublin-irlande-croke-park-publie-le-24-juin-2005-2.html