U2 - MTV Music Video Awards -Metropolitan Opera House - New York -06/09/2001
Publié le 6 Septembre 2020
U2 apparaît aux MTV Music Video Awards. Les deux chansons sont jouées sous forme de medley. Une panne de courant a retardé le début des performances de U2.
Stuck In A Moment You Can't Get Out Of
Bono -Palau Sant Jordi - Barcelone - Espagne -30/06/2001 - U2 BLOG
Bono at Barcelona, tribute to Mandela, frock A roll with Wyclef Jean, jun, 30. 2001 Bono appears at a concert dubbed "Frock 'n' Roll" in support of Nelson Mandela's Foundation for Children. He ...
http://www.guytou87.com/2018/06/bono-palau-sant-jordi-barcelone-30/06/2001.html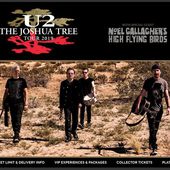 Bono et The Edge - 65º Tony Awards -Théâtre Beacon -New York -12/06/2001 - U2 BLOG
Bono et Edge participent à la 65e édition des Tony Awards, une série dramatique américaine nominée aux Oscars, pour présenter l'un des numéros de la comédie musicale. Neil Patrick Harris ma...
http://www.guytou87.com/2019/06/bono-et-the-edge-65-tony-awards-theatre-beacon-new-york-12/06/2001.html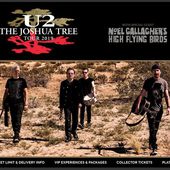 U2 - MTV Video Music Awards -04-09-1997 - U2 BLOG
No se ven los subtítulos? Pruebe hacer click en la función "subtítulos" al pie del video. Sertlist: Please Larry Mullen et Adam Clayton assistent à l'investiture du président américain Bill C...
http://www.guytou87.com/2019/09/u2-mtv-video-music-awards-04-09-1997.html