U2 -360° Tour -06/10/2009 -Atlanta -USA -Georgie -Georgia Dome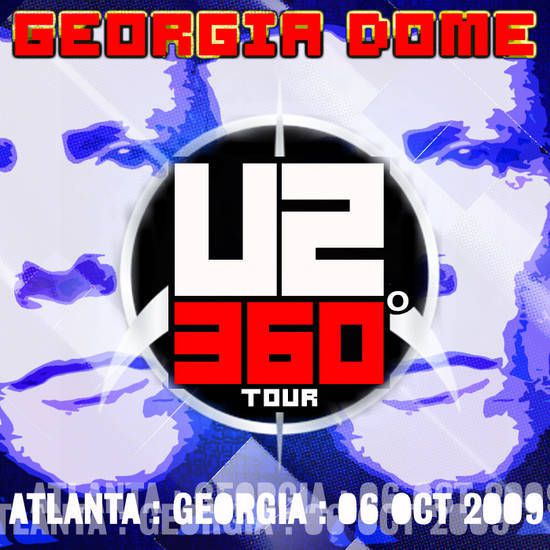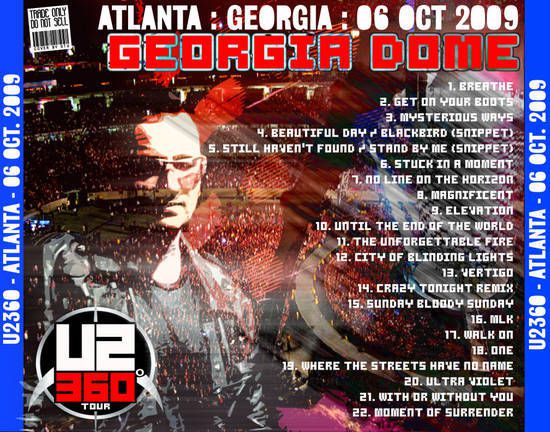 Setlist
Breathe
Get On Your Boots
Mysterious Ways
Beautiful Day
I Still Haven't Found What I'm Looking For
Stuck In A Moment You Can't Get Out Of
No Line On The Horizon
Magnificent
Elevation
Until The End Of The World
The Unforgettable Fire
City Of Blinding Lights
Vertigo
I'll Go Crazy If I Don't Go Crazy Tonight
Sunday Bloody Sunday
MLK
Walk On
----------
One
Where The Streets Have No Name
----------
Ultraviolet (Light My Way)
With Or Without You
Moment Of Surrender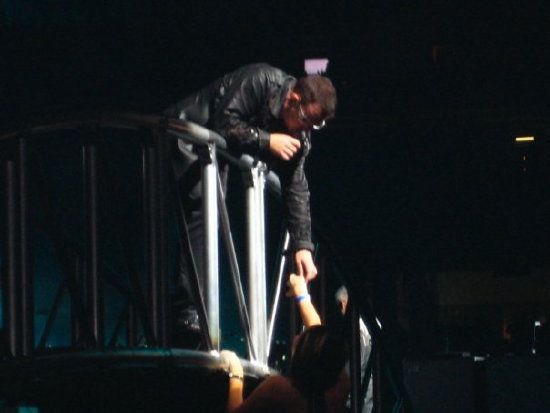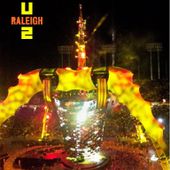 U2 -360° Tour -03/10/2009 -Raleigh -USA -Carter Finlay Stadium - U2 BLOG
C'est le premier spectacle de U2 à Raleigh. "A Little While" fait sa première apparition sur la deuxième étape de la Tour 360 ° après une absence de 68 jours. U2 in Raleigh, North Carolina on...
http://www.guytou87.com/2017/10/u2-raleigh-usa-03/10/2009-carter-finlay-stadium.html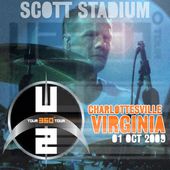 U2 -360° Tour -01/10/2009 -Charlottesville -USA -Virginie -Scott Stadium - U2 BLOG
U2 performing Your Blue Room in Charlottesville, VA 10-1-09 Video taken from Inner circle about 5 people deep center stage. U2 at Scott Stadium at the University of Virginia on 10.1.2009 Setlist ...
http://www.guytou87.com/2018/10/u2-360-tour-01/10/2009-charlottesville-usa-virginie-scott-stadium.html