U2 -360°Tour -10/08/2009 -Zagreb Croatie Stadium Makimir #2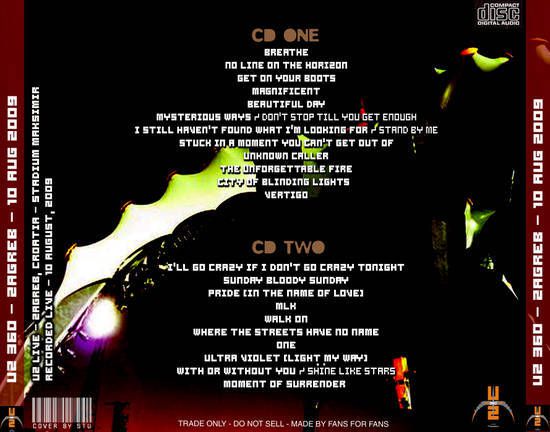 Setlist
Breathe
No Line On The Horizon
Get On Your Boots
Magnificent
Beautiful Day
Mysterious Ways
I Still Haven't Found What I'm Looking For
Stuck In A Moment You Can't Get Out Of
Unknown Caller
The Unforgettable Fire
City Of Blinding Lights
Vertigo
I'll Go Crazy If I Don't Go Crazy Tonight
Sunday Bloody Sunday
Pride (In The Name Of Love)
MLK
Walk On
----------
Where The Streets Have No Name
One
----------
Ultra Violet (Light My Way)
With Or Without You
Moment of Surrender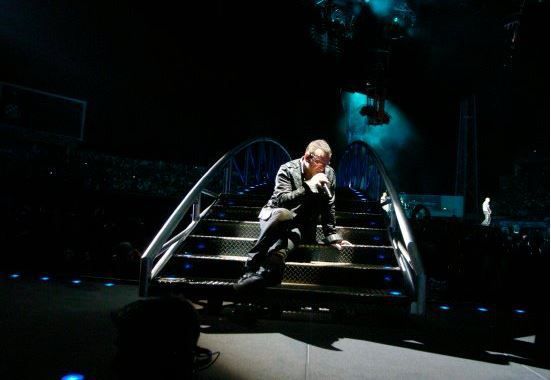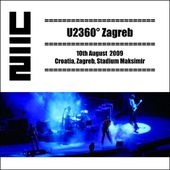 U2 -360°Tour -09/08/2009 -Zagreb Croatie Stadium Makimir - U2 BLOG
Le public a chanté "Happy Birthday" à The Edge à la fin de "Where the Streets Have No Name." http://www.u2gigs.com - U2 performing Beautiful Day during their 360 degrees world tour in Zagreb on ...
http://www.guytou87.com/2017/08/u2-360-tour-zagreb-croatie-09/08/2009.html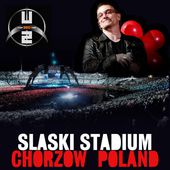 U2 -360°Tour -06/08/2009 -Chorzow -Pologne -Slaski Stadium - U2 BLOG
Multicam złożony z nagrań fanów wykonanych podczas koncertu U2 w Chorzowie, 6 Sierpnia 2009 roku. Setlist Breathe No Line On The Horizon Get On Your Boots Magnificent Beautiful Day Elevation Ne...
http://www.guytou87.com/2018/08/u2-360-tour-06/08/2009-chorzow-pologne-slaski-stadium.html