U2 -360° Tour -24/09/2009 -New York -USA -New Jersey -Giants Stadium #2
Publié le 24 Septembre 2009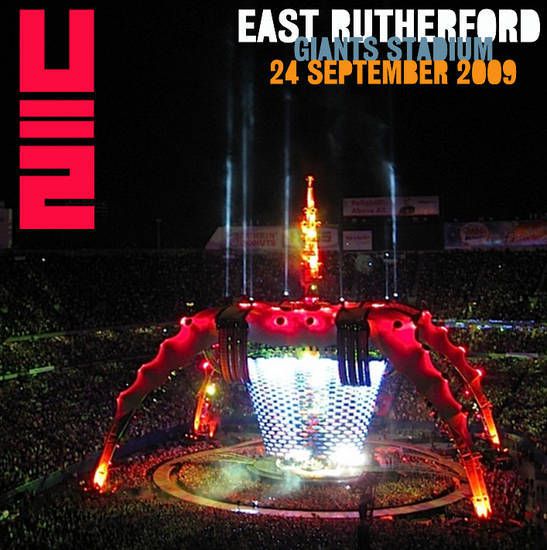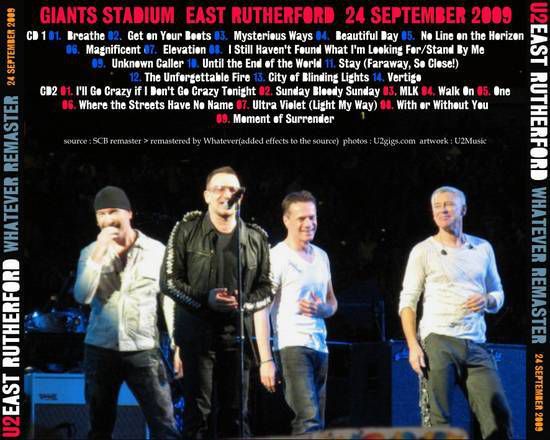 Setlist
Breathe
Get On Your Boots
Mysterious Ways
Beautiful Day
No Line On The Horizon
Magnificent
Elevation
I Still Haven't Found What I'm Looking For
Unknown Caller
Until The End Of The World
Stay (Faraway, So Close !)
The Unforgettable Fire
City Of Blinding Lights
Vertigo
I'll Go Crazy If I Don't Go Crazy Tonight
Sunday Bloody Sunday
MLK
Walk On
----------
One
Where The Streets Have No Name
----------
Ultraviolet (Light My Way)
With Or Without You
Moment Of Surrender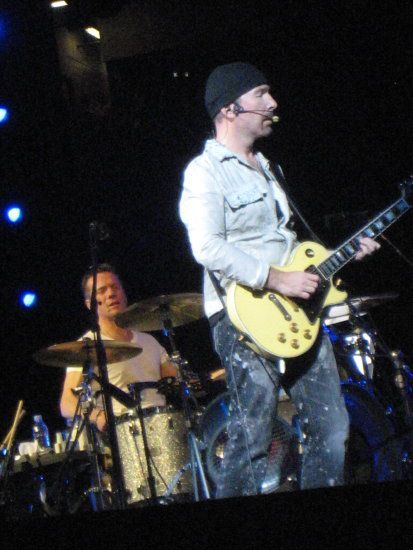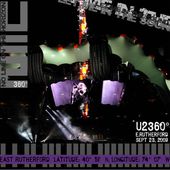 U2 -360° Tour -23/09/2009 -New York -USA -New Jersey -Giants Stadium #1 - U2 BLOG
Le groupe a repris Shes The One de Bruce Springteen, qui fêtait la veille son 60ème anniversaire. Live at the Giants Stadium, New Jersey (USA) during the 360° Tour!!! http://www.youtube.com/FloDive
http://www.guytou87.com/2019/08/u2-360-tour-23/09/2009-new-york-usa-new-jersey-giants-stadium-1.html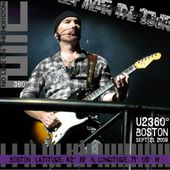 U2 -360° Tour -21/09/2009 -Boston -USA -Massachusetts -Gillette Stadium #2 - U2 BLOG
Pour la première fois de la tournée, Breathe n'a pas été jouée. Le concert a commencé par Magnificent. Magnificent made its debut as a show opener on the 360 tour! Great Sound and the enrgy i...
http://www.guytou87.com/2019/08/u2-360-tour-21/09/2009-boston-usa-massachusetts-gillette-stadium-2.html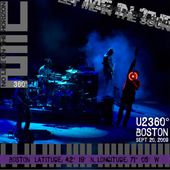 U2 -360° Tour -20/09/2009 -Boston -USA -Massachusetts -Gillette Stadium #1 - U2 BLOG
Great Sound! Shot with a Sony Cyber Shot DSC-H50 9.1 mp. The house was rockin' Great Sound! Rock the Casbah snippet The house was rockin' Setlist Breathe No Line On The Horizon Get On Your Boots ...
http://www.guytou87.com/2019/08/u2-360-tour-20/09/2009-boston-usa-massachusetts-gillette-stadium-1.html