U2 -Joshua Tree Tour -04/08/1987 -Birmingham -Angleterre -National Exhibition Centre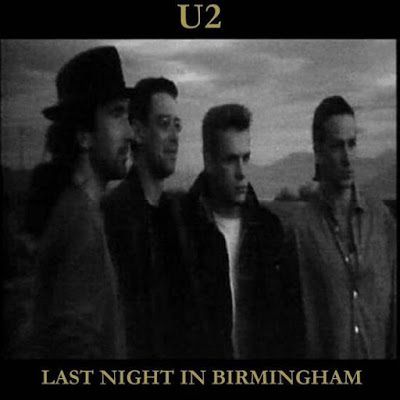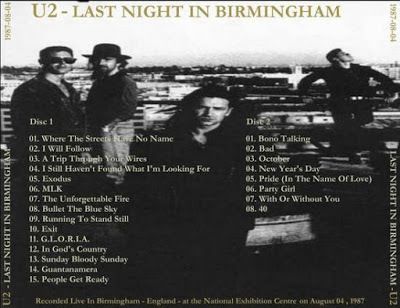 Setlist
Where The Streets Have No Name
I Will Follow
Trip Through Your Wires
I Still Haven't Found What I'm Looking For
MLK
The Unforgettable Fire
Bullet The Blue Sky
Running To Stand Still
Exit
In God's Country
Sunday Bloody Sunday
People Get Ready
Bad
October
New Year's Day
Pride (In The Name Of Love)

Party Girl
With Or Without You
40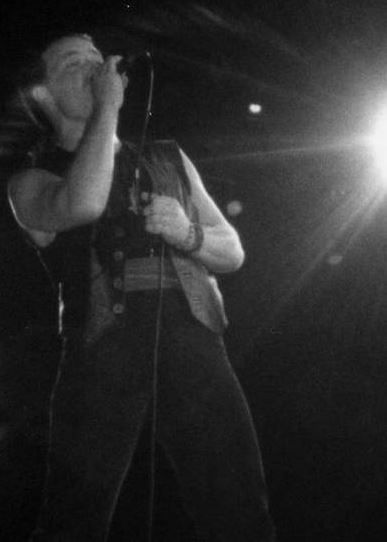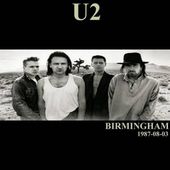 U2 -Joshua Tree Tour -03/08/1987 -Edimbourg -Ecosse -Murryfield Stadium - U2 BLOG
Première performance de Silver And Gold, dernière performance de The Electric Co . Première fois que Bullet The Blue Sky a ouvert un concert. Uploaded by Stories For Boys on 2017-06-03. Setlist ...
http://www.guytou87.com/2018/08/u2-joshua-tree-tour-03/08/1987-edimbourg-ecosse-murryfield-stadium.html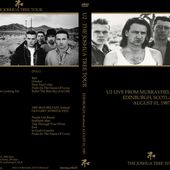 U2 -Joshua Tree Tour -01/08/1987 -Edimbourg -Ecosse -Murryfield Stadium - U2 BLOG
Cliquez sur l'image pour agrandir. Me playing guitar with U2 back in 1987. Full gig details here: http://www.u2gigs.com/show600.html Setlist: Stand By Me C'Mon Everybody I Will Follow Trip Through ...
http://www.guytou87.com/2017/08/u2-edimbourg-ecosse-dvd-01/08/1987.html
U2 -Joshua Tree Tour -30/07/1987 -Glasgow -Ecosse -Scottish Exhibition Centre - U2 BLOG
Lors de la soundcheck, U2 enregistre une reprise de Christmas (Baby, Please Come Home) pour l'album A Very Special Christmas sorti en 1987. Son clip a été tourné beaucoup plus tard, le 26 novemb...
http://www.guytou87.com/2018/07/u2-joshua-tree-tour-30/07/1987-glasgow-ecosse-scottish-exhibition-centre.html