U2 -Vertigo Tour -09/12/2006 -Honolulu, Hawai USA - Aloha Stadium
Publié le 9 Décembre 2006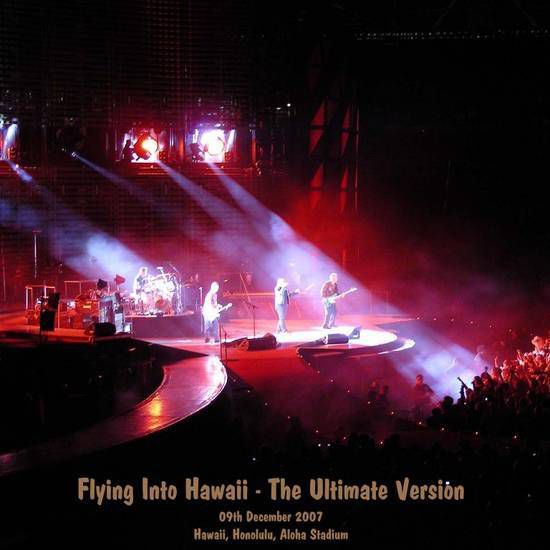 U2 joue le dernier concert de la tournée Vertigo. The Saints Are Coming a été joué avec Billie Joe Armstrong de Green Day. Extrait de Rock The Casbah de The Clash pendant Sunday Bloody Sunday.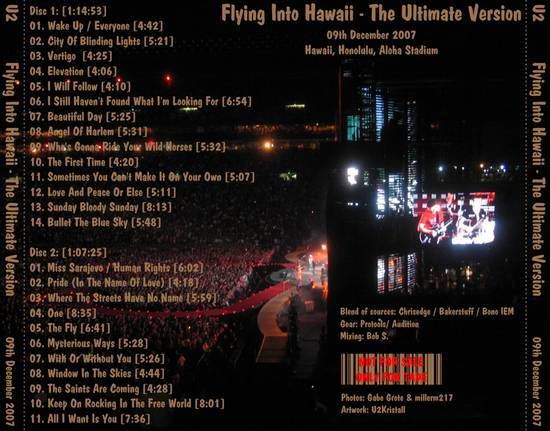 Setlist
City Of Blinding Lights
Vertigo
Elevation
I Will Follow
I Still Haven't Found What I'm Looking For
Beautiful Day
Angel Of Harlem
Who's Gonna Ride Your Wild Horses
The First Time
Sometimes You Can't Make It On Your Own
Love And Peace Or Else
Sunday Bloody Sunday
Bullet The Blue Sky
Miss Sarajevo
Pride (In The Name Of Love)
Where The Streets Have No Name
One

The Fly
Mysterious Ways
With Or Without You

Window In The Skies
The Saints Are Coming
Rockin' In The Free World
All I Want Is You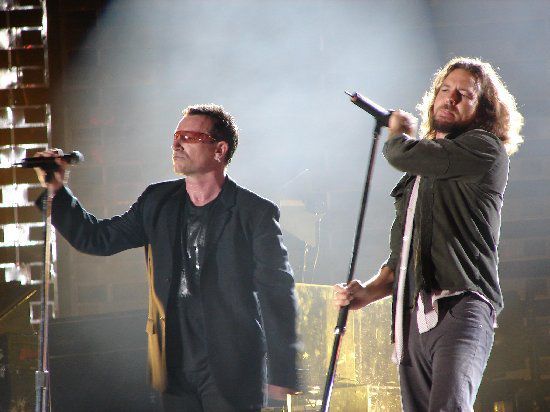 U2 -Vertigo Tour -30/11/2006 -Tokyo Japon Saitama Super Arena #2 - U2 BLOG
U2 Tokyo 2 - Saitama Super Arena, Japan - November 30, 2006 Setlist City Of Blinding LightsVertigoElevationUntil The End Of The WorldNew Year's DayBeautiful DayAngel Of HarlemThe First Time ...
http://www.guytou87.com/2017/11/u2-vertigo-tour-30/11/2006-tokyo-japon-saitama-super-arena-2.html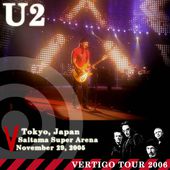 U2 -Vertigo Tour -29/11/2006 -Tokyo Japon Saitama Super Arena - U2 BLOG
Première fois que Window In The Skies est jouée en concert . U2 performing "Window in The Skies" first time ever in Saitama, Tokyo, Japan. It was 2006/11/29 in their VERTIGO tour. Produced with ...
http://www.guytou87.com/2017/11/u2-vertigo-tour-29/11/2006-tokyo-japon-saitama-super-arena.html