U2 -Vertigo Tour -01/11/2005 -Los Angeles, CA USA -Staples Center #2
Publié le 1 Novembre 2005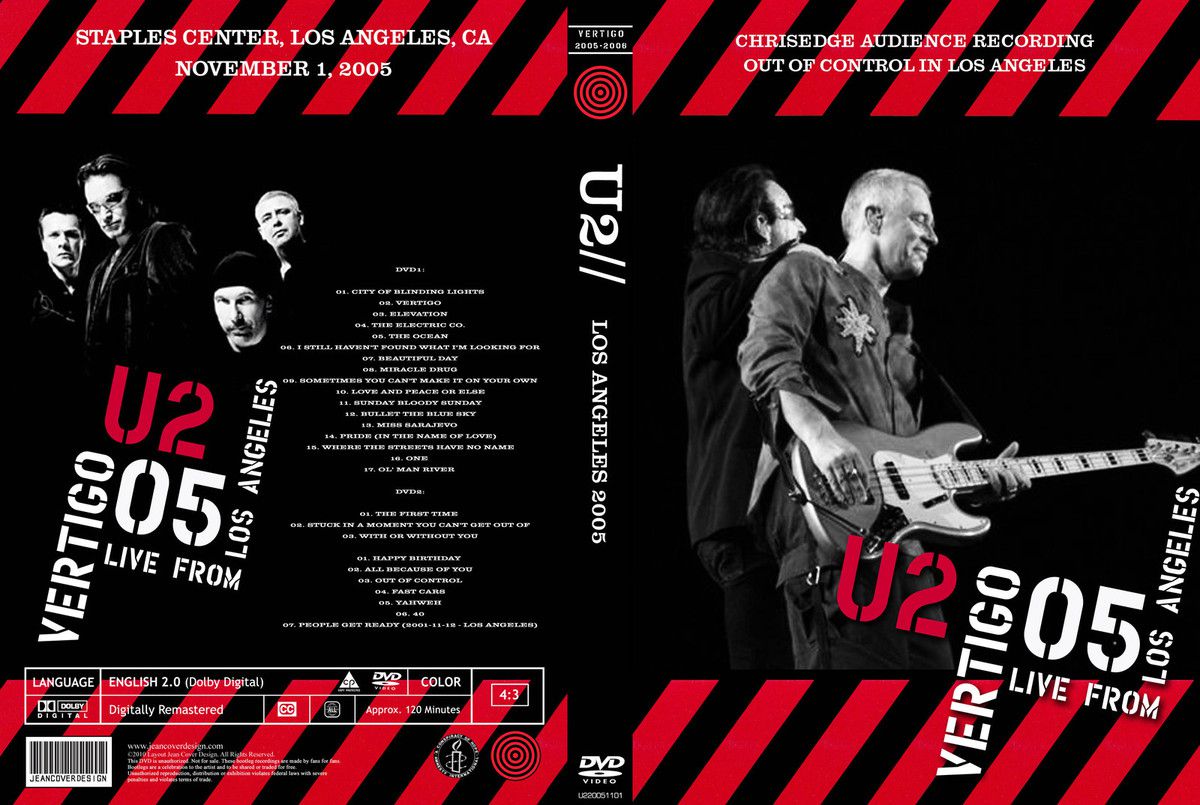 Happy Birthday pour Larry (né le 31 octobre) avant All Because Of You. • Un groupe composé de filles qui s'appelle Exit est monté sur scène pour jouer Out Of Control avec U2. Cliquez sur l'image pour agrandir.
Setlist
City Of Blinding Lights
Vertigo
Elevation
The Electric Co.
The Ocean
I Still Haven't Found What I'm Looking For
Beautiful Day
Miracle Drug
Sometimes You Can't Make It On Your
Love And Peace Or Else
Sunday Bloody Sunday
Bullet the Blue Sky
Miss Sarajevo
Pride (In The Name Of Love)
Where the Streets Have No Name
One

The First Time
Stuck In A Moment You Can't Get Out Of
With Or Without You

All Because Of You
Out Of Control
Fast Cars
Yahweh
40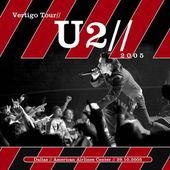 U2 -Vertigo Tour - 29/10/2005 -Dallas, TX USA -American Airlines Arena - U2 BLOG
Première fois que Angel Of Harlem est jouée sur le Vertigo Tour. Elle a été jouée avec un fan à la guitare. Bono lui a donné ses lunettes à la fin de la chanson. Dallas October 29, 2005 An ...
http://www.guytou87.com/2017/08/u2-vertigo-tour-dallas-texas-29/10/2005.html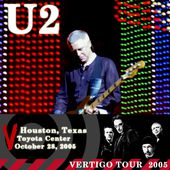 U2 -Vertigo Tour -28/10/2005 -Houston, TX USA -Toyota Center - U2 BLOG
U2 Vertigo concert. Houston, Texas, Oct 28th,2005 Setlist City Of Blinding LightsVertigoElevationI Will FollowThe Electric Co.The OceanI Still Haven't Found What I'm Looking ForBeautiful DayMiracle
http://www.guytou87.com/2017/10/u2-vertigo-tour-28/10/2005-houston-tx-usa-toyota-center.html