U2 -Joshua Tree Tour -Pittsburgh,USA 13/10/1987-Three Rivers Stadium
Publié le 13 Octobre 1987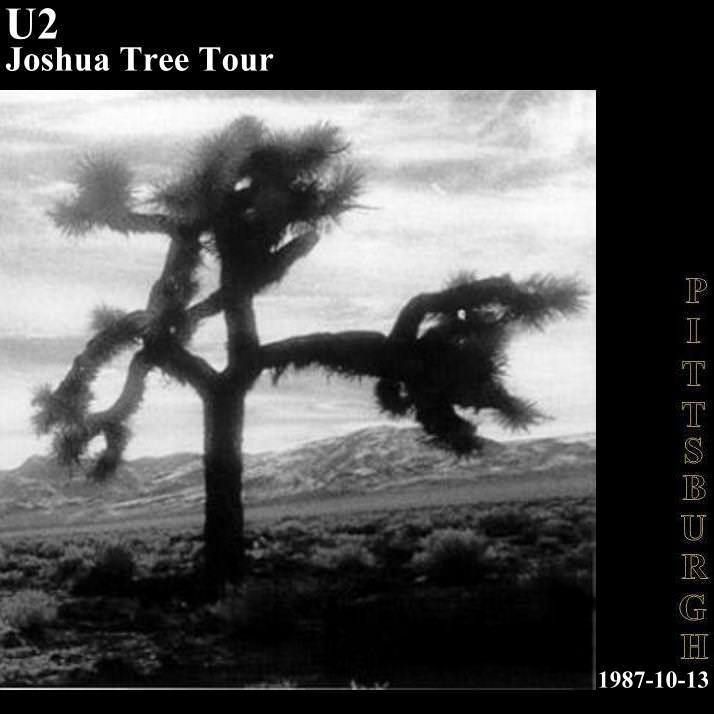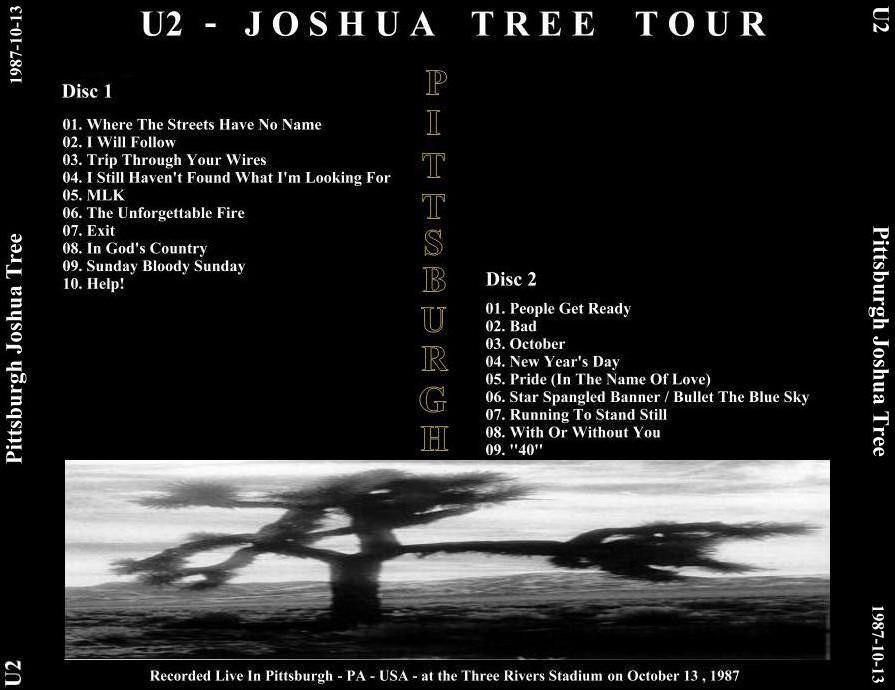 Setlist
Where The Streets Have No Name
I Will Follow
Trip Through Your Wires
I Still Haven't Found What I'm Looking For
MLK
The Unforgettable Fire
Exit
In God's Country
Sunday Bloody Sunday
Help
People Get Ready
Bad
October
New Year's Day
Pride (In The Name Of Love)

Bullet The Blue Sky
Running To Stand Still
With Or Without You
40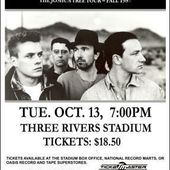 U2 -Affiche concert -Three Rivers Stadium -Pittsburgh -13/10/1987 - U2 BLOG
Setlist: Where The Streets Have No NameI Will FollowTrip Through Your WiresI Still Haven't Found What I'm Looking ForMLKThe Unforgettable FireExitIn God's CountrySunday Bloody SundayHelpPeople Get ...
http://www.guytou87.com/2017/07/u2-affiche-concert-three-rivers-stadium-pittsburgh-13-10-1987.html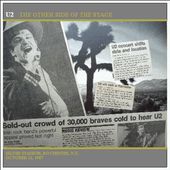 U2 -Joshua Tree Tour-Rochester ,USA 11/10/1987 -Silver Stadium - U2 BLOG
"40" comporte un extrait extrêmement rare et bref de "Walk To The Water", un côté b de "With or without you". The Joshua Tree Toru 11.OCT.1987. Rochester NewYork Silver Stadium. At last, I found...
http://www.guytou87.com/2017/10/u2-joshua-tree-tour-rochester-usa-11/10/1987-silver-stadium.html
U2 -Joshua Tree Tour-Syracuse USA 09/10/1987-Carrier Dome - U2 BLOG
I DON'T CLAIM ANY RIGHTS REGARDING THE AUDIO- AND VIDEO CONTENT OF THIS VIDEO! I recorded four separate YouTube video's and put them together in 1 large video, only to make listening to the concert
http://www.guytou87.com/2017/10/u2-joshua-tree-tour-syracuse-usa-09/10/1987-carrier-dome.html