U2 -Affiche concert -Denvers 06 Avril 2001
Setlist
Elevation / Creep
Beautiful Day
Until the End of the World
New Year's Day
Stuck In A Moment You Can't Get Out Of
Gone
Discothèque / Staring at the Sun / Devil Inside
New York
I Will Follow
Sunday Bloody Sunday / Get Up, Stand Up
Sweetest Thing
In A Little While
The Ground Beneath Her Feet
Bad / 40
Where the Streets Have No Name
Mysterious Ways
The Fly

Bullet the Blue Sky / Whole Lotta Love / Young Americans
With or Without You
One / 40
Walk On
U2 -Affiche concert -The Decade -Pittsburgh-21/04/1981 - U2 BLOG
Setlist: The Ocean11 O'clock Tick TockI Will FollowI Fall DownAn Cat DubhInto The HeartAnother Time, Another PlaceThe Cry -> The Electric Co.Stories For BoysBoy-GirlOut Of ControlI Will Follow ...
http://www.guytou87.com/2017/07/u2-affiche-concert-the-decade-pittsburgh-21-04-1981.html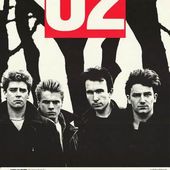 U2 -Affiche Concert -Hambourg -8 Octobre 1984 - U2 BLOG
Concert à Hambourg en Allemagne le 8 octobre 1984 lors de The Unforgettable Fire Tour. Modena Stadio Comunale Italie. Poster d'origine 24x36 !! Affiches promo de la collection the Kiosk sortie en ...
http://www.guytou87.com/2017/05/u2-affiche-concert-the-unforgettable-fire-tour-8-octobre-1984.html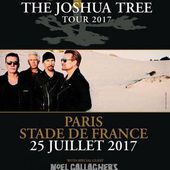 U2 -Affiche Concert -Paris -Stade De France 25-07-2017 - U2 BLOG
Setlist: 1 - Sunday Bloody Sunday2 - New Year's Day3 - A Sort Of Homecoming4 - Pride (In The Name Of Love)5 - Where The Streets Have No Name6 - I Still Haven't Found What I'm Looking For7 - With Or