Publié le 13 Février 2016
Every Breaking Wave, est le second single extrait de leur 13e album Songs Of Innocence , également publié en 2014.
Le clip officiel de la chanson est une version condensée d'un court métrage de 13 minutes réalisé par Aoife McArdle,une réalisatrice installée à Londres et originaire de Belfast. Le film dépeint le conflit nord-irlandais dans les années 1980 autour d'un couple d'adolescents.
U2-Sometimes You Can't Make it On Your Own" - U2 BLOG
Sorti du single : 7 Février 2005 Sometimes You Can't Make It on Your Own est la troisième piste de leur album en 2004 "How To Dismantle An Atomic Bomb. Les paroles ont été écrites par le chant...
http://www.guytou87.com/2016/02/u2-sometimes-you-can-t-make-it-on-your-own.html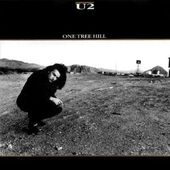 Single sorti en 1988 One tree Hill est un single sorti en 1988 . Il s'agit de la 9 e piste de l'album The Joshua tree sorti en 1987. Il n'a été édité en single qu'en Nouvelle Zélande en mars 1...